CLICK HERE FOR AN EXAMINATION OF THE FLOODS
CLICK HERE FOR ANALYSIS OF THE 2002 FLOODS
CLICK HERE FOR INFORMATION ON 2003 AND 2004 FLOODING
CLICK HERE FOR REPORT ON MAY 9, 2009 FLOOD
THE COALFIELD
COMMUNITIES
OF SOUTHERN WEST VIRGINIA
MINING'S IMPACTS ON COMMUNITIES
Up in the hollows and along narrow roads tucked between tall mountains lie close-knit communities. Often the families have lived there for generations. Their lives revolved around the church and the school. Many of the men worked in the mines, and later some women, too. They hunted and fished in a land rich with wildlife and native plants.
Now their communities increasingly seem like they are under attack from huge mining projects known as mountaintop removal since they can take up to 500 feet off the tops of mountains. In some areas, extensive underground mining is going on at the same time.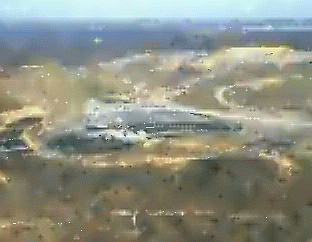 Powerful blasts from the explosives used to split apart mountains are rattling dishes, knocking pictures off the walls and cracking foundations. Sometimes rocks fly off the mines and into yards near houses. Hundreds of wells have gone dry because of the damage to aquifers from underground mining and now the blasting. In some communities, clouds of dust from blasting and digging settle down onto homes, cars and laundry on the clothesline. The native plants are being destroyed, the wildlife chased away.
Many of the people in the communities either work for the mines or related industries or have relatives who have mining jobs. It's not that they want -- or think they can -- stop mountaintop removal or underground mining. They just want to protect their homes, their water and their families from damages.
The mines are spreading across the mountains, yet the troubles of the communities have largely gone unnoticed by West Virginia residents. Most are at least a two-drive from Charleston, and it can take nearly an hour to get from one community to another.
Follow these pages to learn more about the problems and the people who live in the communities.
See, too, how the men and women in the hills and hollows are starting to fight back. Slowly, they are making government mining officials understand that the mines are impacting their communities. Steadily, the people are learning how to speak out. Despite the pervasive problems from the mines, the signs of hope and the small indications of improvement are spreading.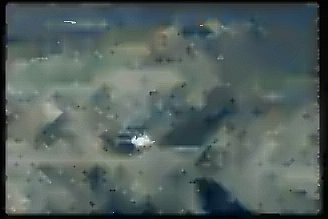 (A note from web designer Penny Loeb) I wrote the words above in January 1998, 10 months after I first came to the West Virginia coal fields to report a story about mountaintop removal mining that became "Shear Madness" for U.S. News & World Report. Since then I have been working on a book about the citizens' struggles over mining. In that time, I have created two new sections on the flooding of 2001 and 2002 and their relation to mining and timbering. Periodically, I also add stories about community problems to this original section of the site. I have updated some of the original stories, but not as many as deserve updates. Those will be finished in upcoming months.
There are now stories about at least 70 communities impacted by all sorts of disturbances on the hills around them or in the ground beneath--be it mountaintop removal, deep mining, old slag piles, mined out areas, logging, or roads and clear cuts for gas wells.
I wrote these stories because I was amazed at the extent of the problems to homes caused by the mines. I also was surprised at how few stories had been written about them. I found that the mountains and narrow twisty roads still isolate communities so that people in one area don't realize other citizens have similar problems--and have found ways to solve them. For instance, two spirited senior citizens in Sylvester who successfully fought Massey Energy over dust problems have never been to Blair, which had similar dust problems--though they do know Vicky Moore, who fought one of the first battles over dust.
Much has happened in the courts and the public arena concerning mountaintop removal in the past five years. A more moderate amount of activity has occurred around deep mining and preparation plants.
A landmark federal lawsuit was brought against the practice of filling the valleys from mountaintop removal. The plaintiffs, who include Patricia Bragg of Pie, won in federal court in Charleston in October 1999. Following the decision, coal companies proclaimed that it would halt all mining if valleys could not be filled. Not only would mountaintop mining be stopped, the slurry impoundments for preparation plants for deep and surface mining could not be built. The judge stayed the decision, and mining has continued. In the spring of 2001, the federal appeals court overturned the decision by saying that the case should have been brought in state court since it was against the state Department of Environmental Protection.
The lawyers in the Bragg case filed another over a proposed valley fill at a Kentucky mine before the same federal judge, Charles H. Haden II, In May 2002, Haden issued another dramatic decision, agreeing with attorney Joe Lovett that Section 404 of the clean water allowed valley fills only if they were for a "constructive purpose." He explained that the flat land left at mines with valley fills should be used for commercial or residential development, as the 1977 Surface Mining Control and Reclamation Act intended. This decision was overturned by the federal appeals court in early 2003.
Just five days before the 2002 Haden ruling, the Bush Administration had ensured that valley fills would continue by actually altering the Section 404 rule that had been at issue. Now it explicitly allows valley fills. A bill was introduced in the House of Representatives in early 2003 seeking to overturn Bush's new Section 404.
Lovett and his associates have filed several other lawsuits charging that the state and federal mining agencies fail to enforce key provisions of the mining laws. These cases have brought much media attention to the coal fields, including most national newspapers and "60 Minutes."
Another key development was the election of Bob Wise, a Democrat, as Governor in 2000. This brought a new secretary of the Department of Environmental Protection and Matt Crum, a bold young attorney, as chief of mining and reclamation. Crum was indoctrinated by fire. Within his first month, he was faced with a series of black water spills from Massey Energy mines in Boone County and then by the devastating floods of July 8, 2001, several of which were at the base of large valley fills. A skeptical citizenry in the coal fields have come to respect Crum's no-nonsense approach, Massey has been hit with stiff penalties, and the black water spills have been greatly reduced. Crum headed the study of the role of mining and timbering in flooding, which found that these land disturbances do contribute to flooding. He took the position that there should be no increased runoff from mining and timbering. To even his amazement, the 2003 session of the Legislature approved a revised valley fill design, which DEP believes will prevent flooding. Timbering reforms did not pass, however. Timbering is overseen by the Division of Forestry, within the Department of Commerce, not DEP.
Citizens have fought back with nuisance lawsuits as well. The bulk of these are being handled by the firm of Ben Bailey and Brian Glasser, along with Joe Lovett. At first, they won undisclosed financial settlements, such as the one over water loss in Pie from Arch Coal's deep mine. However, early this year the jury ruling and judge's rulings over dust in Sylvester from Massey Energy's Elk Run preparation plant broke new ground. Though the citizens won only small monetary awards, the judge ruled that Elk Run must install an extensive dust control system. Sylvester residents had told Glasser that money was not important, living there without dust was the goal.
Though these are all significant developments in an area where lawyers refused to tread and media ignored six years ago, I have mixed feelings about the state of the communities. About once a year, I get the reports of complaints about mines from DEP. There never seems to be much reduction, with the problems moving to different communities, and some communities going a few years with no complaints only to have a new set when a new mining operation begins.
In 2000, I looked at why blasting remained such a problem. Citizens had convinced the Legislature to study blasting in 1998. Then a law was passed in 1999 creating an Office of Explosives and Blasting within DEP. You can read what I found by clicking on "Blasting Study" in the left-hand column.
I am saddened when I return to communities I first visited five or six years ago and find the problems remain. Blair got much coverage when the land company associated with the mine bought out more than half the residents, with many vacant homes quickly falling to an unknown arsonist. A similar scene was playing out in Mud River, but few people knew. A couple of years ago, I got an email from a woman whose family homeplace was one of the few remaining properties that Arch Coal had not purchased in Mud River. She had even written to ABC's "Primetime Live." Last summer, her family was featured on "NOW with Bill Moyers." Still they are being forced to move away from a sweet little homestead that they loved.
Over the years, I watched as the communities disappeared along Rum Creek in Logan County. First Yolyn and Slagle went in the fall of 1997. Then Dehue at the other end of the creek in 2001. In between, a valley fill bulged nearly to the road in Chambers. Dust from the mining and preparation plant blanketed the communities.
I am surprised to find that residents in some areas don't even know how to contact DEP when they have problems. I recently talked to several people who live along Big Ugly Creek, at the south end Arch's sprawling Hobet 21 mine. Throughout their years of blasting problems, they had spoken almost exclusively with the mine. Only a chance conversation at a local service station alerted one family to DEP.
Citizens like Patricia Bragg in the West Virginia Organizing Project, and Judy Bonds at Coal River Mountain Watch have made great strides in gaining the respect and attention of DEP to citizen problems. Over the years, they have won significant victories. Patricia blocked a deep mine under her community, and then helped her neighbors win compensation in the court for water damages that could occur when the mine continued. Bonds and her associates won blasting controls at one mine near a road and school.
Still, too many problems remain in the communities. Citizens often don't know where the new mines will be or how they will impact them. If they have problems, they don't know who to call. Matt Crum at DEP is giving priority to mountaintop mines that will create commercial development for other types of industry after the mining finishes. Yet, citizens near the mines who could benefit are frequently unaware of these plans and have little input.
Hopefully, the stories on these pages will help readers understand the kinds of problems the communities face.
I welcome comments from readers. The comment link is in the left-hand column, as well as some of the thoughts of other readers.
Thank you for reading.
Penny Loeb March 2003